Podcast: Play in new window | Download | Embed
Edit: if the media player is not appearing just above these words, please refresh by clicking on the logo at the top of the page. Hopefully that will make it appear! Let me know if you're having difficulty!
Hello friends
In this episode we pray with John 1:35-39, when John the Baptist points his friends to Jesus. "Look!" says John, "Behold! Here is the Lamb of God!"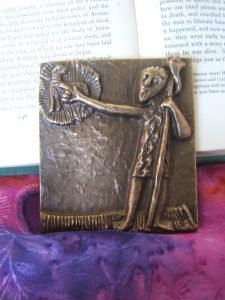 The friends, of course, are compelled to follow, and when they ask Jesus where he is staying, he says to them "Come and see."
May you have the grace to be deeply present as you listen.
Every blessing.
This is the re-publication of an episode that was published in 2014 under the name Lectio Divina Podcast.