Podcast: Play in new window | Download | Embed
Luke 4:1 Jesus, full of the Holy Spirit, …was led by the Spirit in the wilderness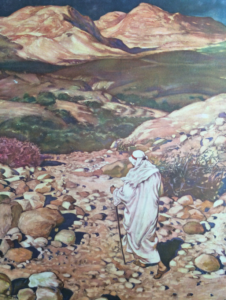 In the wilderness, Jesus is tempted to turn stones into bread, to take the glory and authority of all the nations on the earth, to test whether the angels will keep him from falling.
The temptations are for security, power and control.
Please do pray with us if you feel led! I'd love to hear how you find it. Thanks Friends.
Every blessing.
SHOW NOTES
Jesus, a Pilgrimage by James Martin, SJ (not an affiliate link)
To play the show please visit the Contemplative at Home website by following this link, or find us on iTunes!