Podcast: Play in new window | Download | Embed
She had heard about Jesus, and came up behind him in the crowd and touched his cloak, for she said "If I but touch his clothes, I will be made well" Mark 5:27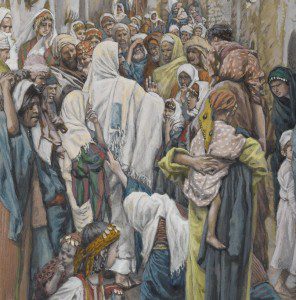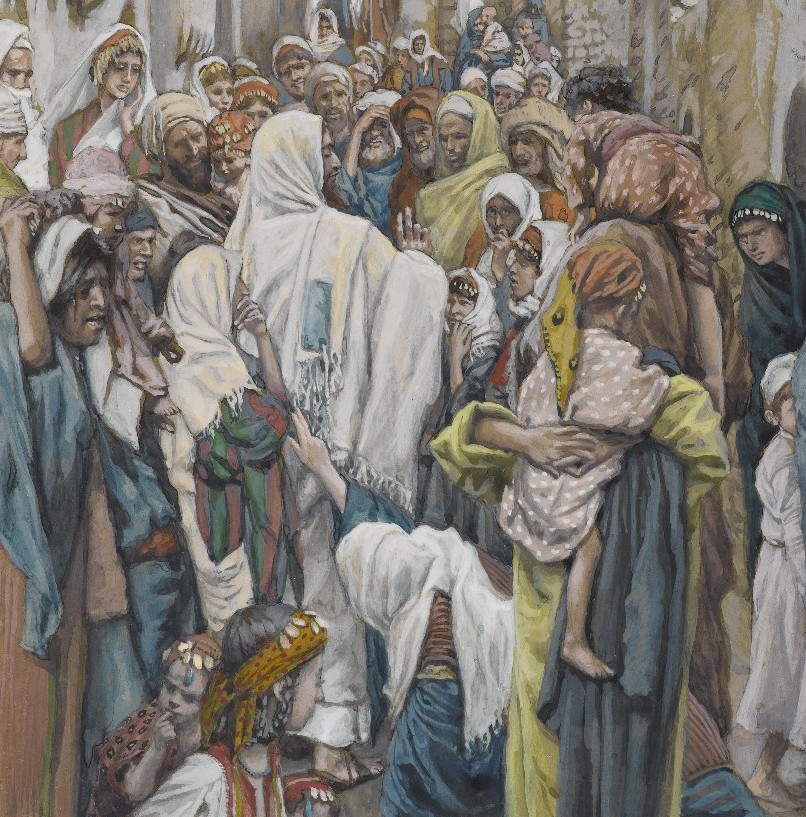 Hello Friends!
Wow, can I have another favorite? I loved the space I found as I prayed with this story. Perhaps you too will find the time to pray with this story, to hear what the Lord has to hear to you in this space.
Unclean for twelve years. Excluded from the temple and religious expression. Unable to touch anyone, anyone she loved, anyone at all. Twelve years.
All her money spent, countless medical procedures, which had only made things worse.
Courageously she moves towards Jesus, touches his cloak, and finds healing.
I love this story. I look forward to sharing it with those of you that feel led to join me.
Every blessing, friends.
Notes
Closing prayer from the Church of England (https://www.churchofengland.org/prayer-worship/worship/texts/newpatterns/contents/sectionj.aspx
Art: James Tissot (French, 1836-1902). The Woman with an Issue of Blood (L'hémoroïsse), 1886-1896. Brooklyn Museum.
"Courage and Vulnerability are the same thing: letting yourself be seen." I heard this today in this podcast from Care for the Family.
If you are receiving this by email please click this link to be directed to the media player.
What did you find significant in this text? To leave a comment please click on "reply" at the top of this post.