Podcast: Play in new window | Download | Embed
"Martha, Martha," the Lord answered, "you are worried and upset about many things, but few things are necessary – or indeed only one. Mary has chosen what is better, and it will not be taken away from her" Luke 10:41-42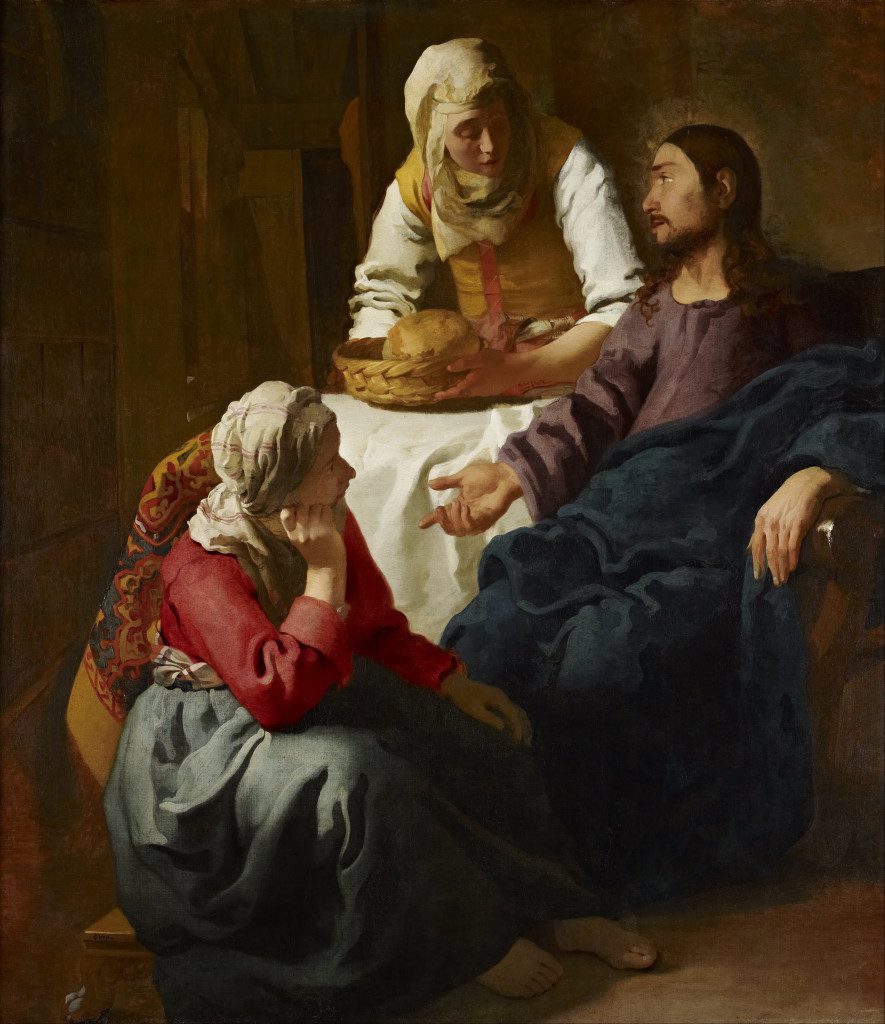 Two sisters
Different characters, different instincts
Each full of faith
Each turning to Jesus in her own way.
Will you sit at Jesus' feet and listen to what he has to say?
Every blessing friend.
If you feel prepared to share a bit about what was significant for you, please click the 'reply' link at the top of the post.
Notes
Closing prayer from the Church of England (link)
Some background notes on Mary and Martha from 'Women in the Bible'
I am praying with the NRSV version of the text, with a sprinkling of NIV (vs 38)
Art: "Johannes (Jan) Vermeer – Christ in the House of Martha and Mary – Google Art Project" by Johannes Vermeer – fwE2zem7WDcSlA at Google Cultural Institute, zoom level maximum. Licensed under Public Domain via Wikimedia Commons 
If you are receiving this by email, please click this link to find the audio player.