Podcast: Play in new window | Download | Embed
When he heard that it was  Jesus of Nazareth, he began to shout out and say "Jesus, son of David, have mercy on me!"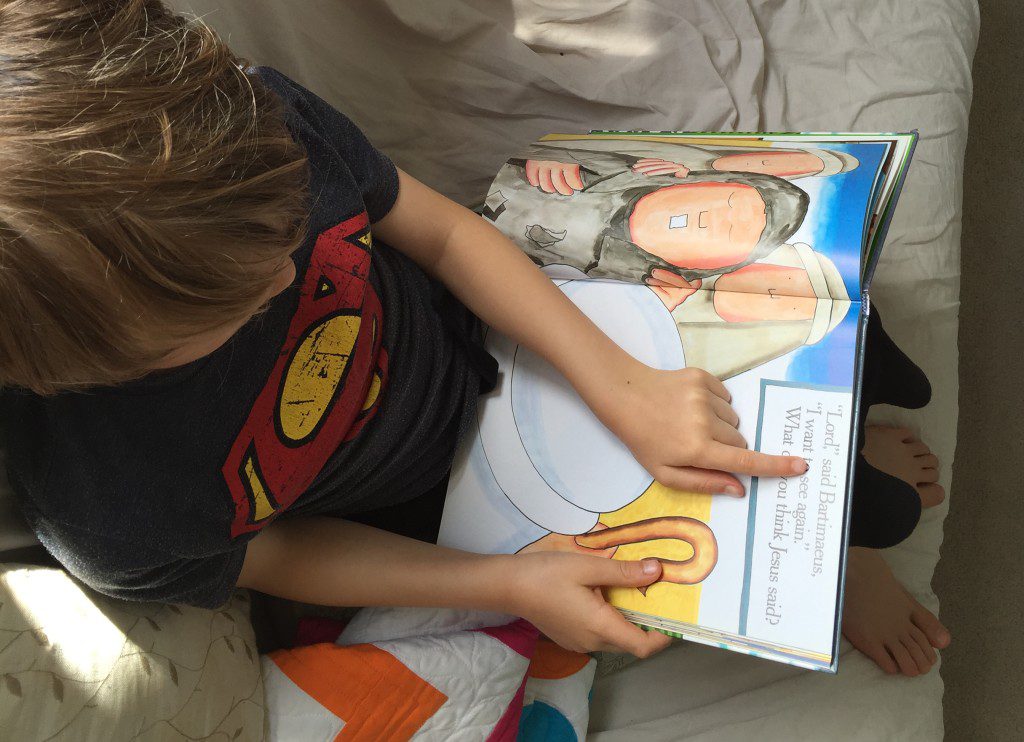 Then Jesus said "What do you want me to do for you?" The blind man said to him, "My teacher, let me see again"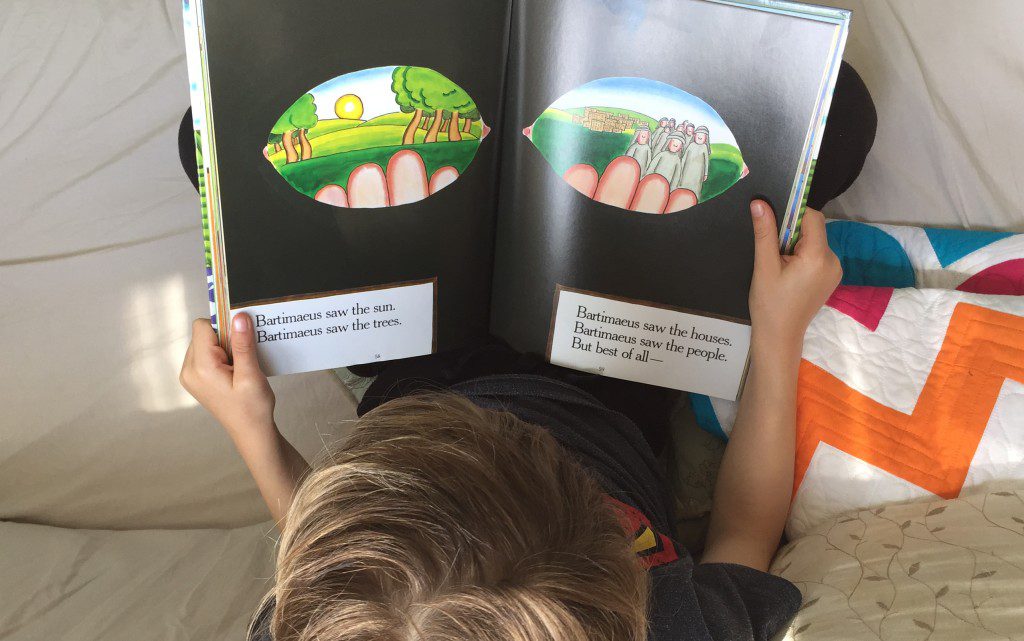 Immediately, he regained his sight and followed him on the way.  Mark 10:47, 51, 52
You are warmly invited to pray with this remarkable story today.
Bartimaeus: blind, begging, crying for mercy.
Then: healed, sight restored, following Jesus.
Jesus said "What do you want me to do for you?"
If you find the time to pray with this episode, may you be greatly enriched by it.
Every blessing, friends.
Notes
The passage is read in the NRSV translation.
Photos: I love Ella K Lindvall's Read-Aloud Bible stories, and these illustrations have stayed with me since my childhood. What a treat to share them with my own children now. The story of Bartimaeus is in Volume One.