Podcast: Play in new window | Download | Embed
In that region there were shepherds living in the fields, keeping watch over their flocks by night.
Luke 2:8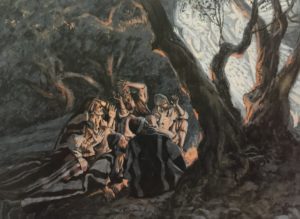 Why did God send the angels to these apparently unimportant shepherds?
This story is so familiar (you can probably nearly recite it yourself), and it raises so many questions for me. I hope that you will have space to meditate on your own questions as you pray with it again in this season.
Every blessing dear ones!
Image: The Angel and the Shepherds, James Tissot