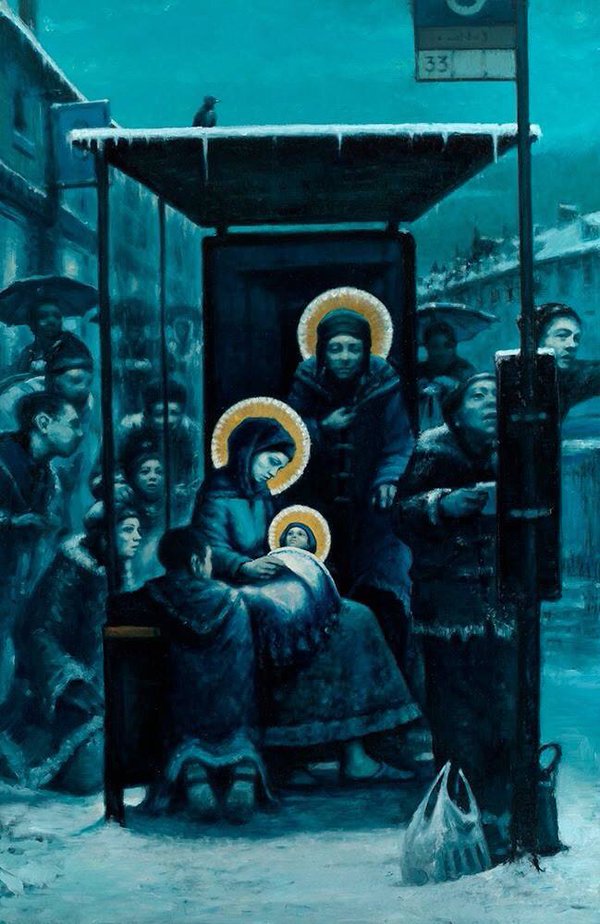 Dear Friends,
During the next few weeks, Contemplative at Home will be bringing you four special episodes on the theme Christmas in Ordinary Time.
As you know, Christmas is very specifically not ordinary time, it is an extraordinary season of festivity and abundance and celebration!
So why the theme Christmas in Ordinary Time?
As I've continued my prayer journey this year, I've been struck again by the ways in which God chose to work redemption through ordinary circumstances, relying on the willing involvement of real people just like you and me. I've also been pondering the repeated call to humility: "God opposes the proud but gives grace to the humble" said James, "He has regarded the lowliness of his servant" says Mary.
In the first episode (published today) we consider Mary, her call, and her willing response.
Later we will pray with the Magnificat, the Shepherds and finally, we will think about the ways in which God offers redemption in the ordinary details of our own lives, praying with John 1.
The more closely we look at our hearts, the more obvious it becomes how far we have to go on the spiritual journey, and I know that I personally have a very, very long way to travel! I very humbly offer these thoughts and this space so that we may continue on together.
If you can find pause to pray here between now and Christmas, I heartily congratulate you!, and pray that you will be nourished by the Holy Spirit. If you'd rather save these for another time (as likely your schedule will demand), the meditation will be relevant at any time of year, and, I trust, the Holy Spirit equally available to give you insight.
I wish you every blessing this advent my friends and I look forward to praying with you.
Warmly
Lissy
Image: Bus Shelter Nativity by Andrew Gadd