Podcast: Play in new window | Download | Embed
The Word became flesh and made his dwelling among us. John 1:14 NRSV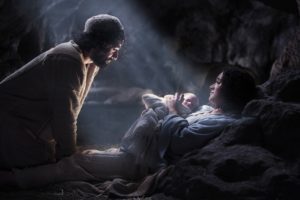 Reading and praying through The Ignatian Adventure by Kevin O'Brien recently, I was struck by the concept that "God saves us in the detail of our lives."
In today's reflection, the final of our four on Christmas in Ordinary Time, we have time to 'take stock,' to consider the detail of our own lives, and with that in mind to pray with John 1.
The Word became flesh and made his dwelling among us.
Out of His fullness we have all received grace in place of grace already given.
I hope that pairing the self-reflection with John 1 will help the Good News to land concretely and specifically in your story again.
And as we draw nearer to Christmas now, may Christ, who by his incarnation gathered into one things earthly and heavenly, fill you with joy and peace. 
Every blessing my friends! Thank you so much for sharing this space with us.
Photo by Jaimie Trueblood/newline.wireimage.com