Podcast: Play in new window | Download | Embed
He said, 'Come.' So Peter got out of the boat, started walking on the water, and came towards Jesus. Matt 14: 29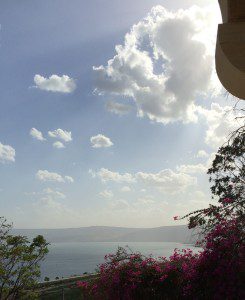 Hello Friends!
I'm delighted to bring you episode 10, prayerful meditation on Matthew 14:25-33, Jesus and Peter walk on water.
When my mom gives a slightly expensive gift, she always lets us know: "It's a good one!"  Which, of course, always makes us laugh, but today's prayer was so deep and personal for me this week, and the story so rich, that all I want to say to you here is "It's a good one!!!"
In this story of Jesus and Peter walking on water, we have fear and faith: fears addressed and more fears addressed, Peter stepping out in faith and then succumbing again to fear.
If you feel led to pray with this episode, I hope it is as significant for you as it has been for me.
Early in the morning Jesus came walking towards them on the lake
They were terrified and cried out in fear
Peter said "Lord if it is you, command me to come to you on the water"
Jesus said "Come."
So Peter got out of the boat
And started walking on the water.
May you have the gift of deep awareness of yourself, your fears, your faith and the Lord's remarkable and reassuring presence.
Every blessing friends.
SHOW NOTES
Matthew 14:25-33 read in the NRSV
Photo: The Sea of Galilee today, photo by Katie Tierney
What did you find significant in this text? To leave a comment please click on "reply" at the top of this post.
If you are receiving this by email please click this link to be directed to the media player.