Podcast: Play in new window | Download | Embed
On that day, when evening had come, Jesus said to them, "Let us go across to the other side." Mark 4:35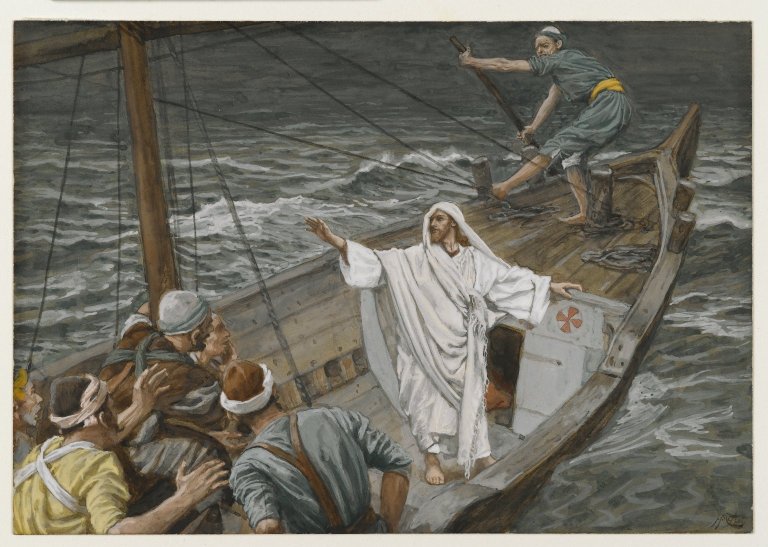 After a long day of teaching, Jesus invites the disciples to cross the lake.
A storm whips up and the boat is nearly swamped.
While the disciples fear for their lives, Jesus sleeps.
Does he care that they are perishing?
I love praying with this story! Praying this story, in this style, is very precious to me as it was the story I used when learning to lead the Collatio.  I'm sure you will be moved if you take the time- 22 minutes!- to pause for prayer with this passage. May you sense the Lord's invitation, and may the window of time open up for you, if this is right for you this week.
Thank you for being here, as always.
Notes
Reading from the NRSV translation
Art: Jesus Stilling the Tempest (Jésus calmant la tempête), James Tissot, Brooklyn Museum via Wikimedia Commons
If you are receiving this by email, please click this link to find the audio player.