Podcast: Play in new window | Download | Embed
The angel Gabriel… came to her and said "Greetings, favored one! The Lord is with you." But she was much perplexed by his words and pondered what sort of greeting this might be.  
Luke 1:26, 28, 29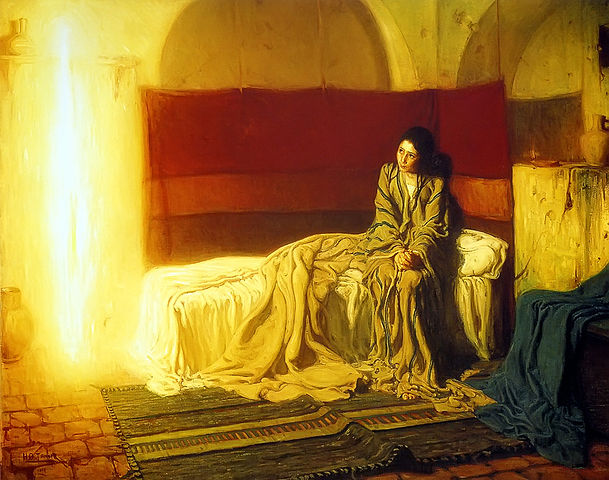 In today's episode with pray with Mary, and the angel Gabriel's incredible announcement to her. We observe her response and her willing participation in this story despite her fear and her lack of understanding.
Every blessing as you pray with this, my friends!
Artwork: The Annunciation by Henry Ossawa Tanner