Podcast: Play in new window | Download | Embed
Hello friends,
We continue our series "With Jesus in Ordinary Time" thinking about one or two of the ways in which Jesus used the ordinary world around him to speak truth into the hearts of his followers.
Consider these wildflowers, he said. They don't reap or sow or spin, but their beauty is remarkable.
You don't need to worry. The Lord is graciously and lovingly taking care of you and your needs.
I was fortunate enough to have a weekend retreat in Wales earlier in the month, so I recorded this while I was there, considering the wild foxglove (!) on an early morning hillside.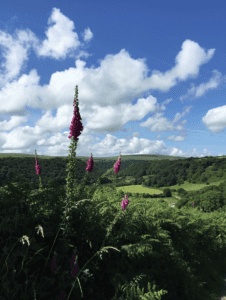 May you know increased peace and trust as you sit with this text.
Every blessing, friends!!